Email-Adress:
English language welcome!
Some responses from the US shows the high ,remembrance-potential' of this site for "alte Solinger"; if you're one of them, feel free to recommend the domain-name to other native citizens or their relatives.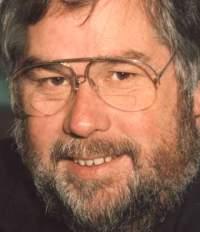 Hans-Georg Wenke
Please obtain: this site will be expanded by and by. Soon as my business release me for few hours I will add new pictures, pages and information material. To see the new and updated pages visit "Orientierung" where you find the edited pages in chronological order.
Impressions from Solingen. They might be substantially or trivial, in any case they are characteristical for this mid-range city in western Germany. The hometown of finest cutlery with a some hundret years old tradition in this manufacturing. A city, which was destroyed extensive while the WW2 and rebuild in the typical manor of the 1950's "modern" architecture. But nevertheless tiny islands of origin has been left and so the whole city is a virulent mix between dullness and normal course of life, secret scenarios and ordinary public areas, you see all around on the world. For this reason it is attractive to take a closer look. A close up to an unusual common city. Because you may recover a lot of antipodes.